Cross Training
Firm of Project and Cost Management Consultants, based in Europe, requested a course to cross train six quantity surveyors as cost engineers. This included devising and developing the course material. The duration of the course was for four hours per day over four days, with a test and certificates upon completion.
Coaching and Mentoring
A US based firm of Project and Cost Management Consultants to coach and mentor a particular project cost group to improve monthly forecasting and reporting performance. This was done by flowing out and agreeing all the processes with the responsible client representative. Then developing a series of checklists and internal performance indicators for the team. Team demonstrated continuous improvements over the next 3 reporting cycles.
Facilitated bespoke training of strategic new hires in Malaysia, the Philippines and China for a US corporation. This was to support their expanding capital program in Asia. Upon completion of the 3 week course in each location I presented each participant not only with a copy of the course content but with a templates and worked examples.
US Corporate Service group needed support when a number of Finance Managers from their core business were temporarily drafted onto an $800 M + construction project. TACA was tasked to assist them to come to speed within a 12 week period in the role of Client Project Controls representatives.
Facilitating
I have assisted with numerous 'Kick-Off' / Project Start-up workshops from the perspective of Project Controls requirements. Very important in today's large capital project environment on account of the Ad Hoc nature of project teams and the speed at which they are required to get through Tuckman's Forming, Storming, Norming, Performing process.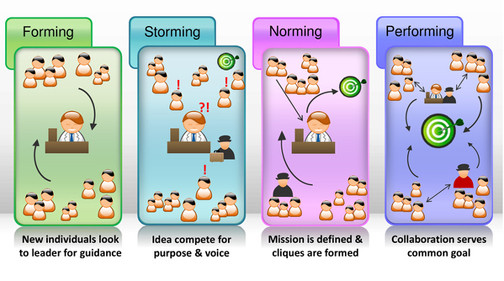 Knowledge Transfer
Having been part of the team that developed a Project Controls Philosophy for a UK Independent Oil and Gas corporation TACA was retained to transfer the knowledge gained (re: the Business Processes and Systems designed to underpin the philosophy) to a newly hired 8 man team of project controls staff who were hired to deploy the system world-wide.